Instagram never ceases to amaze us. While the rest of the world struggles to remain afloat in these difficult economic times, it's great to watch how Instagram is swiftly creating new features and functions to address pressing business challenges and help people support their favorite firms.
Keeping up with what's fresh on Instagram has never been more difficult than it is now. Almost every week, Instagram introduces new features.
Instagram Avatars are here, and they could shake up the internet as we know it.
As Head of Instagram Adam Mosseri explained in a recent video: "Avatars are a key building block for the future of personal identity in the metaverse."
In short, the metaverse is coming – ready or not – and these fun little digital personas are the first part of the puzzle.
What Are Instagram Avatars?
Instagram Avatars are customizable 3D personas. They can mirror your physical traits, or reflect how you want to be perceived online.
And it turns out, they're way more fun and inclusive than we expected. You can customize almost everything – outfits, hairstyles, facial lines, and beyond. It's like an advanced version of The Sims.
Unlike previous avatar apps, Instagram has skipped the option to define gender. Instead, there are simply customization options that are expressive of gender. Avatars can also have their own "digital goods" that are stored in limitless backpacks, purses, or pockets.
At the moment, Instagram Avatars can only be used on stories and DMs – but the future of Avatars holds a whole lot more.
According to Mosseri, Avatars will be the virtual identity you use to show up across the metaverse – whether that's "an app built by Meta or another company."
How to Create an Instagram Avatar
Instagram Avatars are currently available in the United States, Canada, and Mexico, with more regions to follow in the coming months. To create a 3D avatar in Instagram:
Tap the menu icon at the top-right corner side of your Instagram profile page
Open "Settings"
Select "Account"
Select "Avatars"
Alternatively, head to your Instagram Stories sticker tray and select the "Avatar" sticker:
From here, you'll be able to create your custom avatar through a series of on-screen prompts.
What Do Instagram Avatars Mean for the Future of the Metaverse?
For most people, alternate digital realities with tradable non-fungible tokens (aka NFTs) belong solely in sci-fi films. But not for the big bosses at Instagram's parent company, Facebook.
They're going all-in on the metaverse – hence their rebrand to Meta last year. And Instagram Avatars are the first step towards making the metaverse a reality.
As Mosseri explains, "In the future, we think the internet will evolve into a more immersive experience – something we like to call the metaverse." "And if you're going to be in these virtual worlds, you have to find a way to show up with a visual representation of who you are."
Latest Instagram Updates In 2022
Scheduling Live in Instagram profile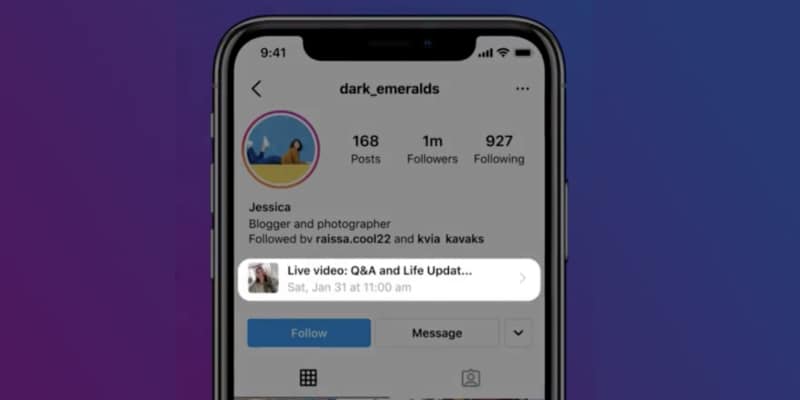 The option to go Live on Instagram is available for some time. And with this new add-on, users are able to separate the Live from their posts or Stories and schedule it on their profile.
To make this feature more visible, Profiles will get a badge with the information of the schedule live. Plus their followers will be able to opt in to get a notification the moment the Live is available.
Subscriptions
This is big for creators and influencers, and it's a new way for them to make more money on Instagram and with bigger predictability.
Subscriptions allow creators to monetize and become closer to their followers through exclusive experiences

Adam Mosseri, Head of Instagram
Subscriptions are the best way to be sure that the revenue for the creators will be solely dependent on their content and not on the reach or other parameters.
This new feature is currently rolled out to selected users and hopefully will expand to more creators soon.
Subscriptions basically will allow three different types of content that people can subscribe to:
Subscriber Lives – creatorss go live only to their subscribers
Stories – will be marked with a purple ring so subscribers will know that they are published solllely for them
Subscriber Badges – subscribers will get a purple badge so the creators will differentiate them in DMs and comments.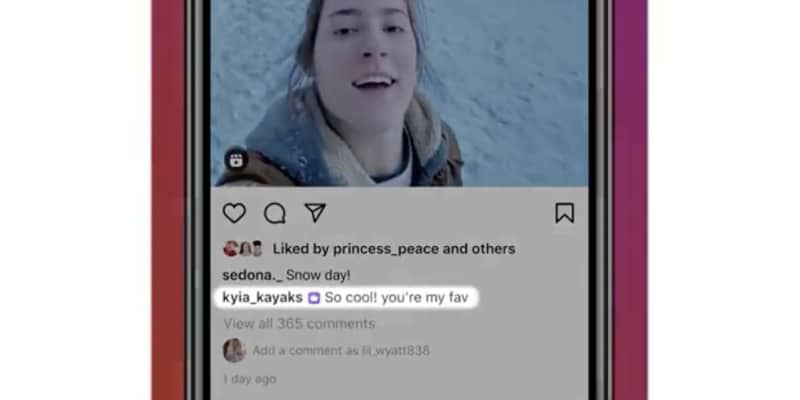 In short, followers will pay a monthly subscription to exclusive content that their favorite creators publish – like unique Live videos or Instagram stories available only to the subscribers.
As the creators own the subscriber list, they should be able to export it to other platforms. Adam pointed out that they are working on allowing creators to bring their subscribers on other platforms or apps, so they are not dependent on Instagram.
Chronological order of the feed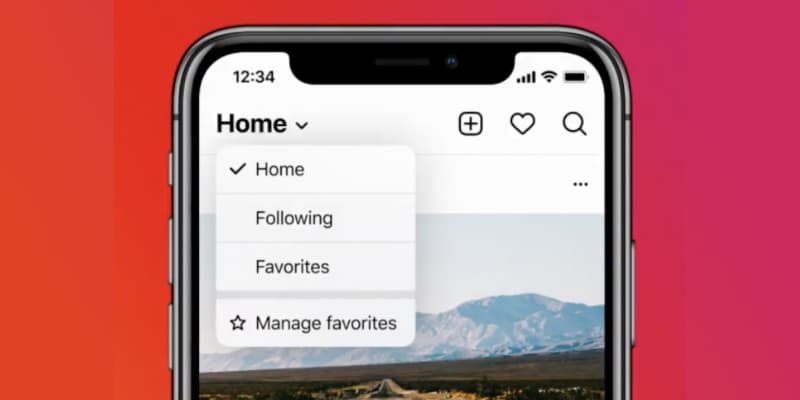 Adam Mosseri, the Instagram CEO, started the year with a big announcement and shared information that they are testing a chronological order of the feed. He introduced three new options – Home, Favorites, and Following so every Instagram user can choose how they prefer to see the order of the posts on their home screen.
Home: will work as it is now and will give the same user experience as we all know it – posts ordering is based on the algoritham's process. Basicly this algorithm ranks the content based on how interested it thinks the user will spend most of their time;
Favourites: will show the posts from the accounts that the users indicated that they are their favourite accounts
Following: it will be a chronological list of the accounts the user follow. – which basily is the old way of ordering the posts in most of the social media apps.
Conclusion
The internet, and how we use it, are going to change – and Instagram Avatars are just phased ones. Creating avatars is nothing new and pretty much everyone is getting on the bandwagon these days.
With more features and updates certainly to come up later in the year, we look forward to more exciting things to come from Meta.